Summary
Being something for someone is what the good life is all about. How to rediscover these very core life values after the children have moved away from home and after you have left the labor market – is a crucial challenge for seniors 60+. Perhaps the solution is – to quote the young Kennedy – not only asking the municipality what it can do for you as a retiree, but also asking what you can do for others in your municipality and local community.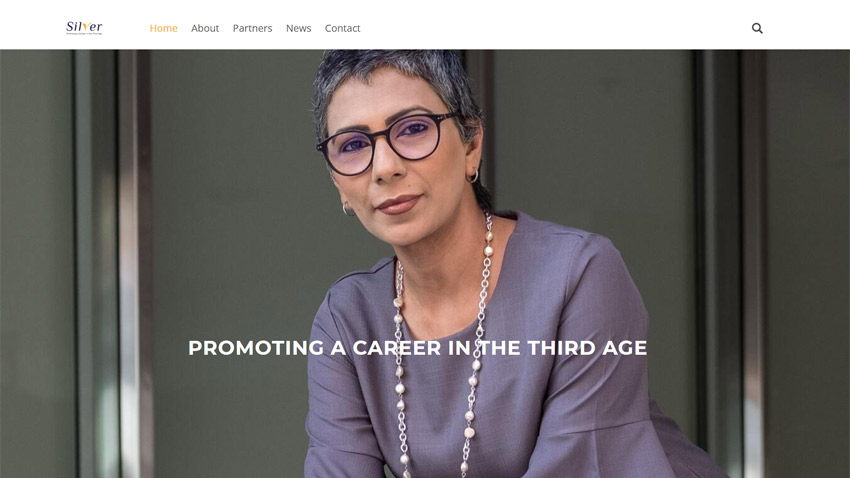 Read more about Silver.org: A Career In The Third Age
……………………………………………………………

Brought in Danish Newspaper Politiken
The day when you no longer carelessly swing your legs over the edge of the bed at the first scratch from the alarm clock, signals not only a brand new phase in life, but also a radical and not so easy life change. As long as you are the guarantor that your children and youngsters must be encouraged, have packed lunches and helped on the way to school and in the world, and as long as there are tasks and colleagues at work, you must also be something for, there is no reason to consider what life is all about here and now. One must be something for someone. Exactly what you have trained in the first 20 years of life, and which you have now experienced and lived through for the next two times 20 years, until you round the sharp corner as a 60-year-old. "That's life. I thought of quitting, baby but my heart just ain't gonna buy it ", which only Sinatra carelessly, experience-heavy can sing it spot-on.
"When you become a parent, you get an increased meaning in life. You do not have to struggle to understand why you exist. The moment you are no longer indispensable, you need to look at who you are". Said by the Danish psychologist Rene Toft Simonsen the day when the eldest daughter moves away from home, the parenting role flattens out, and you do not, as you have been used to for 15-20 years, without thinking about it, 'can be something for someone' and live a meaningful life.
At least as difficult it can be to say goodbye to the other main social role in adulthood, to contribute and use a lot of one's skills at work. Actually, the seductive narrative about the life you enter after working life, a problem-free enchantment with full flare on all the freedom you get and the song that now contributing it's over, now you just have to enjoy. Only a month or three after the farewell reception do many people find that the script for the 'retirement-comedy' you think you have ended up in is missing so many pages that the performance is sometimes more like a drama than a comedy. The manuscript deals only with all the personal freedom one gains after working life, while all the values ​​one loses are omitted. What is life all about now when you can no longer feel that you are needed every day? From now on, you have to do without, every day to meet with colleagues, and together with them just do something you are good at and like.

My ex-neighbor Kurt D.'s story testifies how difficult it can be to stop working. He found his own solution, which is still not quite so unique for newly hatched retirees. After being forced to resign as a 65-year-old, and after a somewhat stagnant half-year stay in his new detached house, the only resort and escape from the meaningless retirement life was – to return to working life. The job he got and the salary and the new colleagues were not quite the same, but re-entering the labor market and re-entering one of the strongest social roles one has experienced as an adult is – not just for Kurt D. – but for many other retirees far better than the alternative. For many, the 'comedy show' as retiree is obviously not as fun as it is told in the program.
Saying goodbye to the strong social roles as a parent and a worker is a radical life change and perhaps the most difficult in adulthood. 'Being something for someone' is probably not something you think about on a daily basis, but is perhaps still the indispensable and inexhaustible meaningful powerhouse in everyday life. In the report 'Long and happy lives', the Happiness Research Institute in Denmark has investigated how we can secure the good life for the future in a society where many more people have many more life years. That is, the Institute has documented to a greater extent the need for something to be done to secure long and happy lives for the future than they have presented clear action strategies. The analyzes calculated according to the method 'Wellbeing Adjusted Life Years' (WALY) of people living in Denmark aged 50+ show that this group loses many good years of life every year:
• 55,000 good years of life for moderate loneliness
• 41,000 good life years for depression
• 23,000 good life years for physical inactivity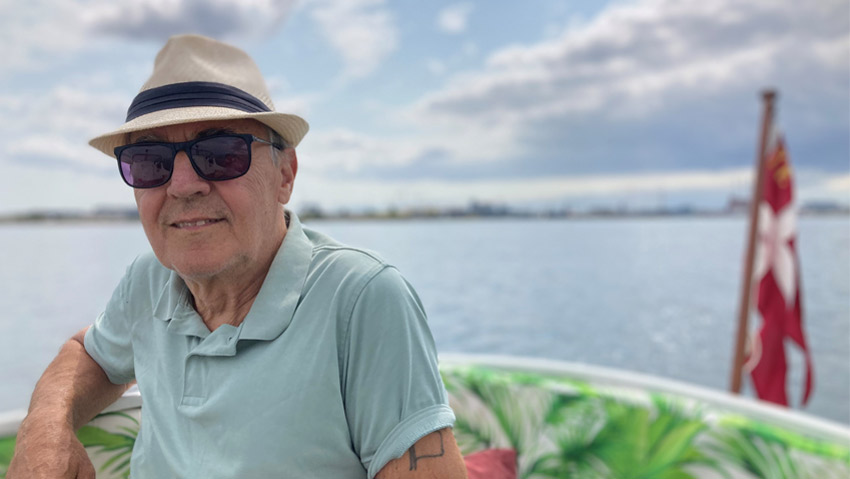 Of course, all the sharp cuts in good years of life cannot be explained by the absence of daily meaningful tasks with children and duties at work, even though they play a crucial role. In any case, the study shows that the need for a helping hand to get through the difficult transition to a new beginning as 60+ 's requires action here and now, and that the need only grows with the demographic development with more and more older people.
What is needed on the way to a brand new untried phase in life, which you think you know from holidays, but which is still something completely different, is a free space to discuss with others what life is all about. Everyone who has come this far in life often experiences the transition as a solo event, which it is expected that you manage on your own in a long upswing without downturns. Some can also find a foothold without transition problems, but there is no doubt that many can avoid strong cuts in good years of life if they are offered a helping hand with good inspiration on how the new beginning in life after the sharp corner as a 60-year-old can become the culmination of life, and the period of life in which one can make the best contributions.
Basically, the narrative of such an inspiration course for 60 +'s must be turned upside down. The great story of the freedom you get must be replaced with the story of what it takes to rediscover all that you have lost of strong but also invisible values ​​in working life and in the role of parent, how many completely on its own only discover after it is phased out. In the same spirit, the old narrative built on deep-rooted age stereotypes of old age characterized only by settlement and decay must be replaced by the new narrative of the new phase of life and the many fresh years we have had with a longer life expectancy, where in parallel with the age-related development continues to take place, and where the valuable experience of adult seniors is increasingly in demand in semi-retired roles, such as volunteer and freelancer and family factotum.
An inspiration course in the form of a workshop can be the small push that makes it easier for each individual to find their own path in the new phase of life and navigate around meaningless losses of good – and with age increasingly precious – years of life. There are so many resources among the adult seniors that it only takes a few drops of inspiration about the new beginning in life to set in motion engaged group discussions and give each room for reflection and budding action to make the many extra years of life we ​​have had, to perhaps the very best. Like when in the workshop you exchange ideas for where and how to find some new playmates and establish new networks, when you have to a greater or lesser extent lost the daily life-giving time with colleagues and your own adult children. Or when you are challenged on where in the future you can find a platform to use a lot of your talents, and do something you like for the benefit of yourself, and maybe also for the benefit of others. And in general, be inspired by how the many extra years of life can to a large extent turn into more fresh years by promoting the good health habits at the expense of the more inappropriate and letting ease pull the short straw when the walk entices with the long leg in front of.
On the way into the labor market, you can get lots of guidance, while on the way out in one of the major life-changing changes, you are largely on your own without guidance or support groups. The same is true so far when we talk about the loss of the parental role, the other strong social role in adulthood, which, however, becomes less important in families where grandchildren quickly fill in and fill up. The Danish pension company PFA has in a study shown that only 5% of the 60-64-year-olds have prepared well in advance for the transition from the job, while 50% only look at the life change less than a year before it happens. Not least with the demographic development in mind, the question is not whether there is a need for inspiration for the transition from working life, but more about who will offer an inspiration and guidance course.
The workplace could, now that senior policy has become a theme in several companies, be an obvious player with offers to the seniors about a good preparation for the transition from working life. However, the interest in senior employees is primarily aimed at maintaining the know-how, experience and expertise that can be difficult to do without. A real interest in the seniors of the workplace also having a good life after they have left the job is not just ahead. As one HR manager put it in a questionnaire survey: 'What does the company get out of spending time and money preparing seniors for life after work?'.
What about the unions? Could it not be their job to give their members a helping hand to get on well in life after many years of membership. Many unions have senior clubs where retired members meet for outings and social events, but it is rare for unions to be interested in members' preparation for the transition from working life and almost never provide inspiration or guidance so that their members can find the meaningful values ​​from working life. It's a goodbye and thank you and good trip on the solo ride.
On the other hand, it seems to be an obvious task for the municipality. To offer all citizens 60+ inspiration and guidance on how to be self-sufficient and fresh for many more years for the benefit of the individual, but to that extent also for the benefit of the municipality. Immediately in the form of savings on the municipal budget, when more people can manage on their own for several years in their own home. Even more important, however, is the side benefit the municipality can get by more seniors becoming aware that there is an abundance of new meaningful tasks and roles within civil society. That active citizenship and voluntary work can simultaneously become a platform for seniors, where the individual can rediscover new strong social roles and meaning by 'being something for someone' again. Like when retiree Karen Marie writes in a reader's letter: "Volunteering makes my life meaningful. It has meant that I feel useful to some people through the work I do. And the best thing is that I have also got some good colleagues. There is room for both seriousness and coziness in the togetherness." (The Danish newspaper: Kristeligt Dagblad 14.5.21)
So perhaps it is the municipality that is the most obvious stakeholder to give the seniors inspiration and guidance, so that more people can more quickly find a foothold in the unknown, brand new phase of life too many have stumbled upon on the solo trip. Seen from a societal perspective, it may also be surprising that we can afford to let so many strong competencies and resources that the 60-year-olds represent, just be pulled out of the equation. Or for that matter sent into exile at retirement communities with the frequently used introductory troll 'Treat yourself with daily happy hours in beautiful surroundings'.
Contributing all that we can and doing something good for others has not only been the norm for the first three times twenty years of life, but is also the foundation of the meaningful long, happy life. For this reason, and with the rapidly growing number of fresh seniors in mind, the time has come for municipalities to start inviting their seniors to inspiration workshops under the Kennedy's inspired title: 'Just ask dear senior what the municipality can do for you, but also remember to ask what you can do for the municipality '. With the extra twenty years of life bonus we have received on average, it seems increasingly obvious that we continue to contribute throughout life and continue to ask what can we do for the community – and still 'be something for someone'. A mission that many seniors have already embraced in family contexts and as volunteer citizens in their local community.