Encore Network Program Updates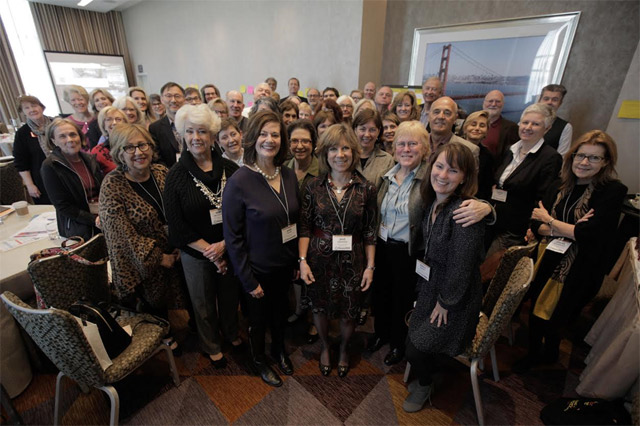 You spoke – we listened! More than half of network leaders responded to our January member survey, helping us identify four top priorities for 2016 team projects.
With that input, pre-conference participants began developing plans for four project teams that we'll launch in March:
* Raising awareness about the encore concept
* Knowledge sharing through webinars, our online library, affinity groups and other methods
* Metrics for the network and network organizations
* Diversity and inclusion
Click here to read more about the projects and participants. Teams will meet monthly for a one-hour conference call, with some followup work between calls. Join us to connect with network leaders and deliver value for your organization. Please sign up by March 10.
The International Encore Landscape
Encore.org is committed to supporting global encore efforts. This year's conference included leaders from 14 countries on four continents, who expanded our understanding of aging issues and encore activity.
Those efforts include:
* Singapore's multibillion dollar plan addressing civic engagement, work, housing, public health and continuing education for older adults;
* AgeWell Global's peer-to-peer health programs, launched successfully in South Africa, soon to launch in Ireland and the U.S.;
* Toronto-based Challenge Factory's 360-degree view of the aging workforce, including analytics, research, consulting and a career center;
* Germany's Koerber Foundation's focus on civic engagement;
* A Danish Third-Age Career program to help individuals define goals;
* Startup programs that connect older adults with social-impact work in South Korea ( Encore Bravono) and Chile (Fundacion Mas); and
* Pass It On Network, a global, grassroots non-governmental organization that connects advocacy leaders who encourage and support positive aging.
Emerging leaders in France and Italy are developing business plans to launch local encore efforts, building on learnings from U.S. and other global leaders.